I haven't enjoyed this week much. It reminds me of the week after 09/11, when I thought I would drown in the hate and despair around me.
I'm not on Facebook, but my partner is and I hear more than I want to about what's going on there. I'm developing a pathological hatred of the news in any form, even as I obsessively read the internet. I think about friends, family, acquaintances and a world full of frightening strangers with the power, strength and willingness to hurt others, including me.
I work at home as a medical transcriptionist, a fact I don't talk about much because I respect the privacy laws in this country around medical information. My book of business is presently in Illinois, but I've also worked extensively in New York, Ohio and Alabama. I spend twenty-four hours a week typing dictated stories about strangers, a significant number of them experiencing physical and emotional pain and suffering from the current situation.
Here in central rural Maine Native Americans in our community are victims of hate crimes. Their people have been in this place for thousands of years.
It seems to me in the last week we've put on the table an infinite number of ways in which to divide ourselves from one another; an infinite number of ways to express hate, intolerance and blame; an infinite number of labels to weigh ourselves and others down with. None of it feels useful
I want to find ways to support what I believe in and reach out to other people. I want to do something, no matter how small, to make a difference in this, but I'm noticing something interesting about that. As soon as I communicate about some kind of action I've taken, someone cuts me down. I've been told wearing a safety pin is patronizing and indicates privilege; I'm not welcome in America; I'm going to burn in hell; and I've joined a hate organization (that would be MoveOn.org).
Maybe no one out there needs support, or wants to make a contribution to unity and respect, but I don't really believe that. At any rate, I need support and I do want to make a contribution, so here are some thoughts about what would help me.
Here's a graphic to contemplate as we go on: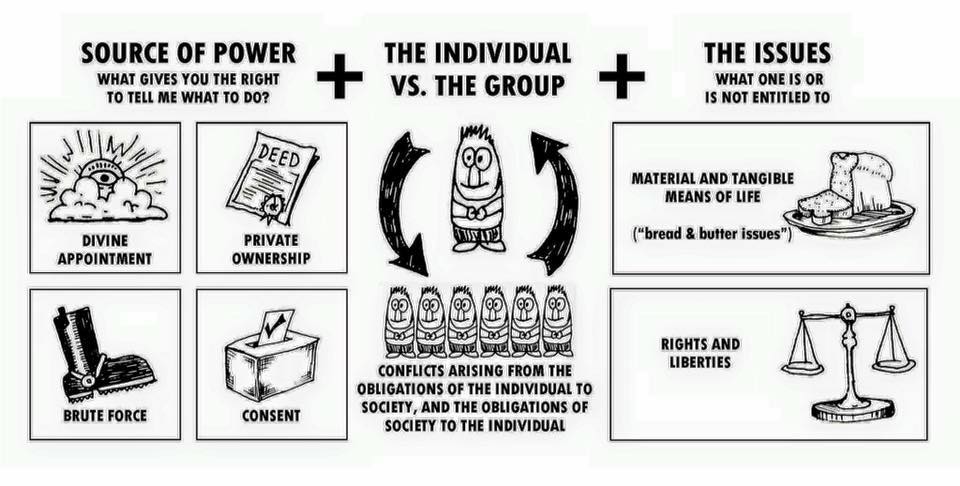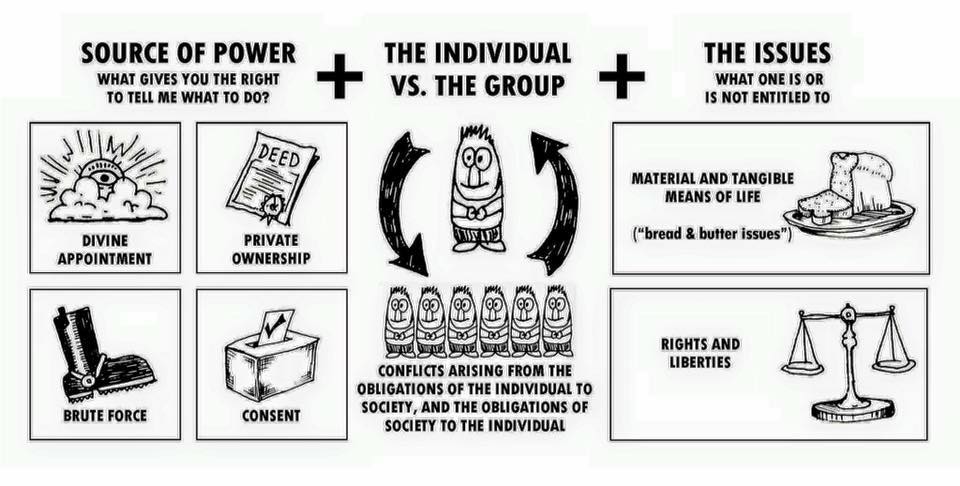 Enough with the labels. We have to stop this. One thousand labels can't define the complex creature a human being is. I maintain that what's happening now is NOT about race, gender, religion, politics, immigration or socioeconomics. What's happening now is about power—how we define it and understand it, how we use it and what we'll do to gain it or overthrow it. I think the most important question to ask ourselves is if we support power over others or power with others. That's really the bottom line. It's at the heart of all the disagreements. The rest is just inflammatory and dangerous distraction.
Enough with the apocalyptic stories and predictions. The fact is nobody knows what's going to happen now. We're in uncharted territory politically, economically, socially and environmentally. Many people think that's a good thing. Sure, it's scary. The unknown always is. On the other hand, politics as usual wasn't working very well for most of us in this country and change is an inevitable part of life. Blessing or disaster, the point is none of us know the future and we'll all have to deal with whatever happens as best we can.  Terrifying ourselves and one another with dire predictions, threats and stories won't help anyone. Fear is terribly contagious and terribly ineffective in decision making, but it's a useful tool for manipulation. I encourage you not to allow anyone to use it on you.
The best defense against fear and misinformation is to do your own research. Don't let your favorite news station, radio station, astrologist, movie star, blogger, drinking buddy or social media tell you what to think. Don't let your lover, spouse, parent, church, tribe or fear control what you believe. You're not a sheep! Think for yourself. All the people in the headlines right now are real people. They have lives, histories, Wiki pages, on-line organizations, quotes and podcasts. You can read all about them. Look at the news organizations in other countries and what they're reporting for a contrast to domestic news. Don't just blindly believe every rumor and fearful whisper! Try to discern between fact and opinion. Collect information. Educate yourself. Research. Check out opposing views. Take responsibility for your opinions and beliefs. If you need help with this, find a librarian!
Stop worrying about everyone else and clean up your own act. Sit down with yourself and figure out who you are. Think about what you say and what your actions are and notice whether they're congruent. What do you believe, and why? What are your priorities? What kind of outcomes do you want for yourself and for your community, however you define community? What is your agenda? Do you feel you have a right to make choices for others? Are you willing for others to make choices for you? If you feel disenfranchised, are you willing to accept support from someone outside your group, or are you going to savage every hand held out to you?
Stop trying to change other people. It does nothing but divide us more deeply. No matter how right you think you are, no matter how powerful you believe your reasoning is, you're not going to be able to change someone who's deeply invested in a differing view. It doesn't matter if it's climate change, diet, politics, gay rights, reproductive rights, religion, racism or anything else. Accept that not everyone agrees with you and stop wasting their time and yours spinning your wheels. We don't have to shoot one another in the head and throw scorn at those who disagree with us.  We can just walk away, use our energy to work for what we believe in and allow others to do the same.
You don't have to accept an invitation to fight. You don't have to read an ugly comment, thread, tweet, twitter or blog. You have a delete button, a trash button and an off button. Use them. If you're upset by a news story, a meme, an image or a quote, control your media and tech exposure. Make choices about who you engage and discuss with. Block people. Don't go there. Don't take it in and don't pass it on. Find communities in which respectful conversation and debate take place if you want to discuss an issue. Many of us don't feel safe verbalizing, revealing or defending our views, but everyone can vote with their presence. If you're uncomfortable or scared in a conversation, leave it. Don't come back. You can't stop it, but you don't have to be a part of it.
Learn to communicate. It's a powerful tool, and most of us don't learn how to do it well. Learn to express your thoughts, feelings and opinions in a way that allows others respect and dignity. Learn to listen. You don't have to agree with people, but that doesn't mean they have nothing important to say. Take a self-defense class. Don't forget that most communication is nonverbal. Whoever you are, you have a right to be. Speak up for yourself. Protect yourself with good boundaries. Don't allow others to make you feel ashamed. Here's an excellent resource to start with: http://www.cnvc.org/
Root out your assumptions. All white people are not living a life of economic privilege! All patriots are not Christians! All Muslims are not terrorists! All blacks are not criminals! All Latinos are not undocumented immigrants! All men are not rapists! All gay people are not child molesters! All Christians are not militants! First graders think in these black and white ways, not adults. Grow up! We shackle each other with these assumptions.
Please, readers, help me build this list. Help me find things we can do for one another. If you feel disenfranchised for any reason, what would make you feel supported? What can I do or say to send you a message of solidarity? Does the fact that I happen to be white mean I have nothing to offer someone of another race that's not patronizing? I feel disenfranchised, too! What can we do to help one another understand our respective stories and experiences? What can we teach each other? What does the hand of friendship look like? How can we unify and lend each other our strengths? What works to build healthy connection, and how can we do more of it?
Can any of you suggest organizations to volunteer for, join or find news on? Who is doing work you admire? How can people find candlelight vigils, protests, marches and church-based activities? Not everyone is on or has access to Facebook.
There's a lot of talk about privilege right now. It's a slippery term, and I think the perception of privilege is really in the eye of the beholder. Here's a very interesting little self-test you can take. Some of the questions will help you appreciate the difficulties many people face. In case any one wonders, my score was a 44–NOT privileged, according to this tool. Certainly very privileged in comparison to some people. https://www.buzzfeed.com/regajha/how-privileged-are-you
Allow me to create a resource for positive action and individual empowerment on this blog. Add your voice and ideas to mine. Help me support you, and lend me your support.
All content on this site ©2016
Jennifer Rose
except where otherwise noted
© 2016 – 2018, Jenny Rose. All rights reserved.